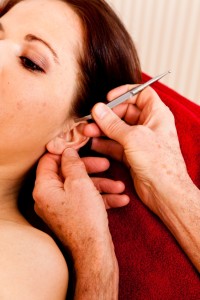 Chapel Hill Doctors medical center was created to stand as a partnership of a number of medical disciplines. By doing so, the center is able to offer an exceptional, integrative medicine approach that focuses on treating a broader range of conditions.
We know that medicine has come a long way from the days of traditional treatment and quick prescription approach. Many hospitals and clinics are now moving to a more all-encompassing method, looking at different diagnosis and treatment options.
Incorporating Functional Medicine
Functional medicine is an approach that looks at the entire body and the relationship between different systems  — such as the immune, endocrine and gastrointestinal systems — and organs to determine what's causing an illness.
This is different from the approach of standard medicine, which focuses on addressing a specific set of symptoms or one organ to treat a problem. Functional medicine is often referred to as "patient-centered medicine" because it focuses on the person, rather than on the symptoms.
More and more doctors are also shifting to a "treat the patient, not the disease" modality. Functional medicine is a Western concept and the treatments offered to patients after diagnosis are also based on Western medicine. For example, a typical functional medicine approach might include medication, dietary changes and stress-reduction techniques.
The functional approach is all about helping patients who are frustrated by the limited options offered by traditional medicine. In fact, functional medicine is especially helpful for people with chronic diseases and problems that don't seem to respond to standard treatment. Plus, by looking at the different systems in the body and their interaction, a doctor might be able to determine the cause of a problem more easily than by just looking at the symptoms.
Understanding the Integrative Medicine Approach
Simply put, integrative medicine is a discipline that combines traditional Western medicine with alternative medicine treatment. The goal of integrative medicine is to treat not only the body, but also the mind and spirit at the same time. Integrative medicine always treats "the whole person" rather than an individual problem. There isn't a standard combination that defines integrative medicine, which means some doctors might adopt a practice such as acupuncture, while others may prefer naturopathy.
Some of the most common alternative practices that are frequently combined with Western medicine include:
Osteopathic medicine: the use of manual therapies, such as spinal manipulation
Biofeedback: a technique that's used to control the body's response to pain, functions (such as heart rate or muscle tension) and more
Acupuncture
Naturopathic medicine: the use of natural therapies such as dietary changes, reflexology, meditation and Chinese medicine to address health issues
Herbal medicine: the use of plants, seeds and roots to treat ailments
Finding the Right Fit
While it might be possible to find a doctor who is both a traditional physician and an alternative medicine provider, integrative medicine is often done in a setting that includes several health professionals. So, for example, a medical doctor will handle the traditional medicine diagnosis treatment, while an acupuncturist or an herbalist might provide complementary treatment to address additional issues.
Whether you choose to go with functional or integrative medicine, keep in mind that both approaches can be equally effective, as long as you choose the right professional. With medical providers across 15 different disciplines, Chapel Hill Doctors aims to offer you the right combination of treatments for your condition.