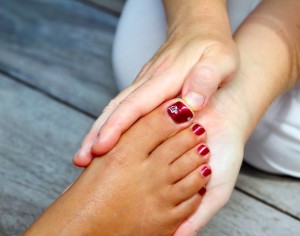 Integrative medicine combines both traditional Western medicine and alternative therapies, such as herbal medicine, acupuncture and nutritional wellness.
While Western medicine was once all about an evidence-based practice, the medical community has been embracing alternative medicine more and more over the past couple of decades.
The practice of integrative medicine is the result of that mix — one that can bring many benefits to the patients taking advantage of it.
Benefit #1: Addresses the Root of the Illness
The medical community that uses integrative medicine understands the importance of shifting from a "treat the symptoms" to a "treat the whole person" approach. Rather than just addressing the current problem, integrative medicine looks at the root of the problem — and works towards changing the habits or issues that generated the problem in the first place.
This approach is always more effective in the long term because it teaches patients healthier habits that not only heal but also improve quality of life.
Benefit #2: Takes a "Partnership" Approach
Integrative medicine is about becoming a partner in healing, rather than just dispensing medication or recommending tests. With this approach, the patient becomes a partner in the healing process, learning to make lifestyle choices that will impact his future. While an evidence-based practice would look only at studies and drugs that have helped others, an integrative medicine approach takes into consideration other aspects, such as the patient's views about treatment, past experiences with healing therapies and more.
Integrative therapy is also very much focused on taking things slowly. Rather than overwhelming the body — and the mind — of the patient with lots of changes, the information and treatment moves one step at a time. This gives the body time to adjust and also gives the doctors a chance to see what's working and what additional changes need to be introduced.
#3: Addresses Chronic Issues
Integrative medicine is an excellent tool for people with chronic issues. Patients with chronic health issues, pain or conditions often suffer from those because traditional medicine hasn't been able to figure out the underlying problem. Integrative medicine attempts to to bring the entire body into balance — and this often results in a clearing of symptoms much more effectively.
#4: Ensures Personal Attention
Because integrative medicine looks at "the whole picture" rather than just the symptoms, doctors need to spend more time with a patient to fully understand what's going on with his body. In a time where a lot of medical appointments are quick 20-minute visits, this personalized attention can be a very effective approach. Plus, it's no surprise that patients who spend more time with their doctors feel better about the treatment they receive and might health faster.
In the end, remember that the goal of integrative medicine is not to help you get rid of your symptoms, but to address the true cause behind those symptoms. By combining a number of therapies, you will not only see results faster, but you will also find more lasting results.