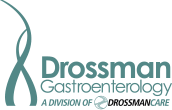 DOUGLAS DROSSMAN, MD
Dr. Drossman has been in academic medicine at the University of North Carolina at Chapel Hill School of Medicine for 40 years and has committed his career as a gastroenterologist to patients in the field of functional GI and motility disorders, and also crossover areas of medicine, and psychosomatic medicine. With a passion for helping patients and teaching clinical and communication skills, he trained with Dr. George Engel and became a charter fellow in the Amercian Academy on Physician and Patient (now American Academy of Communication and HealthCare) that teaches academicians communication skills. He has held leadership positions in Gastroenterology organizations including the American Gastroenterology Association and the Rome Foundation, has performed several NIH funded studies, studied the clinical aspects of mind-body interactions and the biopsychosocial model, and is recognized internationally as a teacher of gastroenterology, communication skills and the doctor-patient relationship. He earned a Doctor of Medicine degree from Albert Einstein College of Medicine, as well as completing postgraduate residencies and certification in internal medicine, additional fellowship training in psychosocial medicine and fellowships and certification in Gastroenterology.
Clinical Appointment Days: Tuesdays and Wednesdays
Appointment Fees:
Initial Visit with Dr. Drossman: $600 per hour (lasting normally 90-120 minutes)
Follow-up Visits: $600 per hour (lasting normally 30 minutes)
Phone consultation appointments are available. Please contact the office for more information.
Drossman Gastroenterology is a fee-for-service-only private practice: the practice does not file for insurance reimbursement (though proper forms will be provided for patients to do so) and does not accept Medicare.
Dr. Drossman's perspective on improving the patient-doctor relationship: