Integrative Medicine Consultations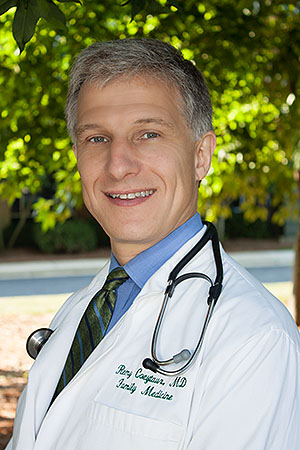 REMY COEYTAUX, MD, PhD

Dr. Coeytaux offers integrative medicine consultations to people who would like to learn how they might incorporate complementary or alternative medicine (CAM) approaches into their healthcare plans. Dr. Coeytaux educates patients on the evidence that may support–or may not support–the safety or efficacy of various medical, surgical, nonpharmacological, traditional, holistic, or CAM treatment options for a wide variety of health conditions. Dr. Coeytaux does not serve as a patient's primary care provider or family physician, but rather works with patients (and their primary care physicians or other healthcare providers) to develop a personalized integrative medicine health plan designed to best meet patients' individual preferences, needs, and personal objectives.
About Dr. Remy Coeytaux
Dr. Remy Coeytaux is a board-certified family physician who received his MD from Stanford Medical School, and his PhD in Epidemiology from the UNC GIllings School of Global Public Health.  He is a former Robert Wood Johnson Clinical Scholar.  He was previously on faculty at UNC School of Medicine and is now an Associate Professor at Duke University School of Medicine.  He is a former Bravewell Collaborative Fellow in Integrative Medicine and completed Dr. Andrew Weil's integrative medicine fellowship training program at the University of Arizona. Dr. Coeytaux is a member of the faculty of the Duke Evidence Synthesis Group at the Duke Clinical Research Institute (DCRI).  He has conducted and published several randomized clinical trials (RCTs) of acupuncture, and is currently co-principal investigator of an RCT of acupuncture in the treatment of menopausal hot flashes funded by the National Institute of Health (NIH). He is also principal investigator of a mentored career enhancement award in patient centered outcomes research (PCOR) for mid-career and senior investigators entitled "Assessment of a personalized health care intervention for chronic daily headache" funded by the Agency for Healthcare and Research Policy (AHRQ). Dr. Coeytaux serves on the Board of Directors for the Society of Acupuncture Research and the Integrative Health, Education and Learning (IHEAL) Center (d.b.a. Chapel Hill Doctors Healthcare Center).
Insurance Coverage and Cash Payments
Dr. Coeytaux is in-network with Blue Cross Blue Shield, Coventry, Duke Basic, Duke Select, & Medicare. The fee for an initial integrative medicine consultation for new patients who do no have health insurance is $150.
Appointments Times:
Initial appointments are 30 mins. To schedule an appointment, please call (919) 929-7990.